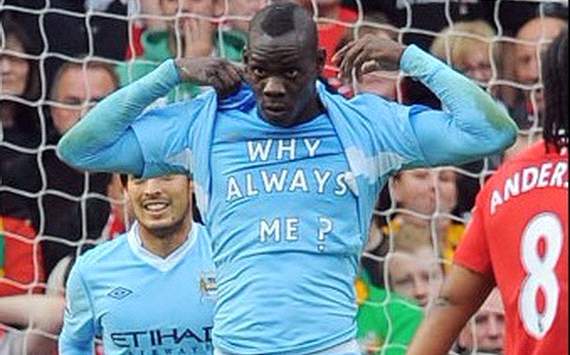 According to the latest rumors, Real Madrid Jose Mourinho wants Manchester City's Italian international Mario Balotelli to bolster his attacking options. Mario Balotelli, currently is the top joint highest scorer in Euro, 2012.
Man City had bought Balotelli  for £24m, just under two years ago. During this time, Balotelli has netted 27 goals in 60 appearances, of which 19 were coming on as substitute.
Balotelli, of course, is known for his antics both on and off the field. He has twice been red carded in previous season of EPL where Man City emerged as winner.
However, Balotelli's talents are well known. His two goals for Italy against Germany in the Euro 2012 semi final helped his team to reach the Euro finals. Infact former Inter Milan youth team coach, Marco Monti, has told that he believes Mario Balotelli has the potential to be as good as Barcelona's Lionel Messi or Real Madrid's Cristiano Ronaldo.