At Rovers and in England we often get accused of being a little stuck in our ways. After years of being use to a certain style of day to day running at Ewood Park to see things change that quickly and to the extent that it did was quite a shock and a little hard to take at first.
It was last November that the Jack Walker Trust handed the

ownership reigns over to Venky's

in a £43 million transaction that made the Rao family the Premier League's first ever Indian owners.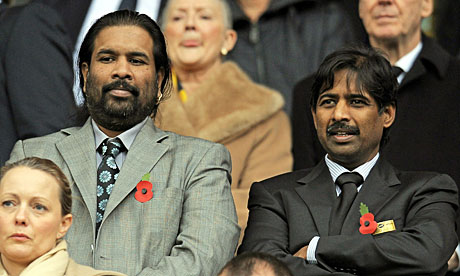 They came to the table promising Rovers fans a future of promise and slow growth that would propel our Blackburn side up the league table and into the European places that have proved elusive since the

Mark Hughes

days. And not just the Europa League, in time the real stuff… the Champions League. Those are big promises to make to a very sceptical crowd and to be honest, from the beginning that created a wall which the owners are still struggling to even start climbing.
The sacking of respected manager Sam Allardyce hardly seemed like a master stroke at the time either. Big Sam Allardyce is a little hard to take sometimes given his ability to self promote but he's a very, very good manager with a proven track record of getting the best out of limited situations. Even more bizzare, sacking him in such unceremonious fashion and replacing him with a total unknown to management raised serious questions about whether the Venky's gang (who do not have a football background) even knew what they were getting themselves into?
It was a baptism of fire to say the least and as the season progressed we went from a steady, if unspectacular position in the Premier League table to total mayhem as we plummeted down the table towards a drop into the Championship.
Hardly brilliant stuff hey?
The January transfer window was Venky's chance to mark their turf out and show Rovers fans the money. 31 days passed and the

end result was a bit of a mixed bag

– Jermaine Jones came in from Schalke and got better with each game, eventually being a season saving player. Ruben Rochina and Mauro Formica were signed as "one's for the future" with Rochina eventually showing REAL talent but Formica went 'missing in action' and has only just returned in time for pre-season. The big disappointment was Venky's splashing out big wages to bring former hero Roque Santa Cruz back to Ewood Park… It certainly displayed to the fans that they have the cash but the Paraguayan's second stint was a shambles of a return. In short, he was awful.
But despite the outlay a bad taste was left in the mouths of Rovers fans with Venky's chasing the profile signings of the likes of David Beckham and Ronaldinho. These players would have never come to Blackburn in the club's current transitional state but they were chased to raise the owners and the clubs profile… and it failed miserably.
So it's all been one chicken pen of a disaster then?
No, not at all. There are certainly signs of promise.
The Rao's of Venky's certainly send out the right messages when they speak to fans. They seem genuinely nice people with good intentions, I think they just struggle to communicate these thoughts and the appointment of a British spokesperson in the guise of the recently departed former chairman John Williams would be of great benefit.
Venky's have also shown through their other interests that they can run a company like a tight ship and generate a profit in a controlled environment. That will stand them in good stead owning a club like Rovers, who whilst generating millions through TV revenue still operate under limited revenue streams.
Furthermore, they said from the offset that they would back much maligned manager Steve Kean regardless of the flak he may or may not receive and they have stuck to their guns. They want to promote a healthy and stable environment at the club and whilst they still have a long way to go they are laying the foundations.
And in the end the club survived the dreaded Premier League relegation battle that could have seen anyone of five clubs fall through the trap door.
Season Tickets were expect to prove a sticking point with the Rovers faithful as prices were expected to rise but to the credit of the Indian owners they kept prices stable and very competitive and even added in family initiatives.
But the real test will come this summer for our new owners, it's their grand stage to show us what they are all about. The Rao's have already gone on record as saying that £5-£10 million will be available each transfer window for the manager to bring in new players and with wonder kid Phil Jones sold to Manchester United for close to £20 million our Blackburn Rovers have some BIG TIME cash to spend to grow the club as a whole.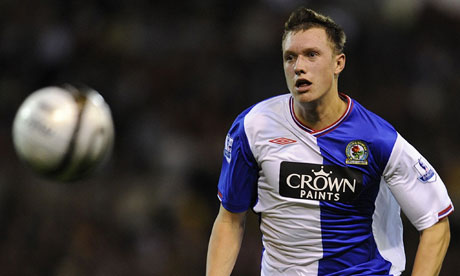 Will it work? Will Venky's come good and back up their early promises?
We're about to find out?
For comments and discussions on Blackburn Rovers : Blackburn Rovers in Indian Football Network Forum